Security Professionals and Defense Base Act Insurance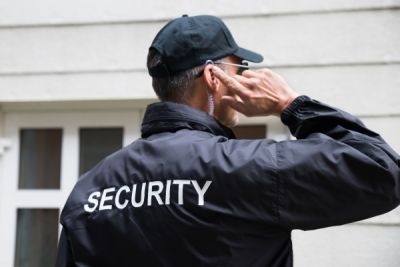 TARGET CLASSES
Armed & Unarmed Security Guards
Industrial
Institutional
Mid-High income housing
Banks
Office Buildings
Patrol Work
Construction Sites
Government Facility Contracts
COVERAGES
General & Professional Liability

Errors & Omissions Endorsement
Lost Key Coverage
Care, Custody, Control Coverage
Assault & Battery Coverage
Terrorism Coverage
Workers' Compensation

Available in Most States
Monoline Available
Guaranteed Cost
Excess/Umbrella Liability

In House Binding Authority up to $10M
Auto
Crime
Property
Inland Marine
Defense Base Act Insurance
Per US Federal Acquisition Regulations (FAR), US-funded public works or national defense contracts overseas (OCONUS) require Defense Base Act (DBA) Insurance coverage for employees and contractors assigned to the contract. DBA is mandatory unless a country waiver is provided by the Department of Labor. Triggers for DBA include:
Working on contracts approved and funded by the US under the Foreign Assistance Act
Working for private employers on US military bases or on any lands used by the US for military purposes outside of the United States
Working for American employers who provide welfare or similar services outside of the US for the benefit of the Armed Forces
Working on public work contracts with any US government agency
What is covered:
Medical Treatment: Medical care related to the employment injury or illness is included and is payable for as long as the injury or illness requires.
Disability Compensation: Temporary or total disability benefits are payable based on wage loss or based upon percent of loss of use of specified body part.
Death Benefits: Death benefits as a percentage of salary will be paid to surviving spouse or children. The percentage is determined based on the number of dependents and will continue through age 23 for children if they are in school full-time.
Vocational Benefits: For employees residing in the United States, vocational rehabilitations services must be made available to permanently disabled employees unable to return to employment without assistance.